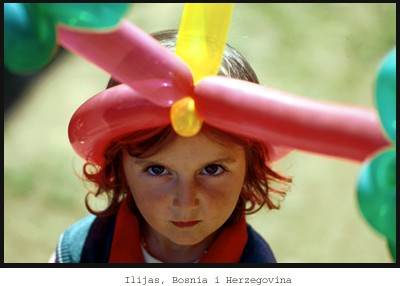 I saw this link on memepool for something about balloon hats.
Those of you who know me don't know my love for balloon hats.
Neither did I, until today.
From the looks of it, two guys decided to travel round the world, making anyone they met a balloon hat, and taking a picture of them.  The pictures are stunning, probably on so many artistic levels that I don't understand, but an art student could explain to me with about nineteen hours, and a series of power point slides.
Peep their site here.
Peep the pictures here.
Peep the upcoming documentary here.