And I had a forty. Shout outs to Satchmo, we had a forty ounce friday.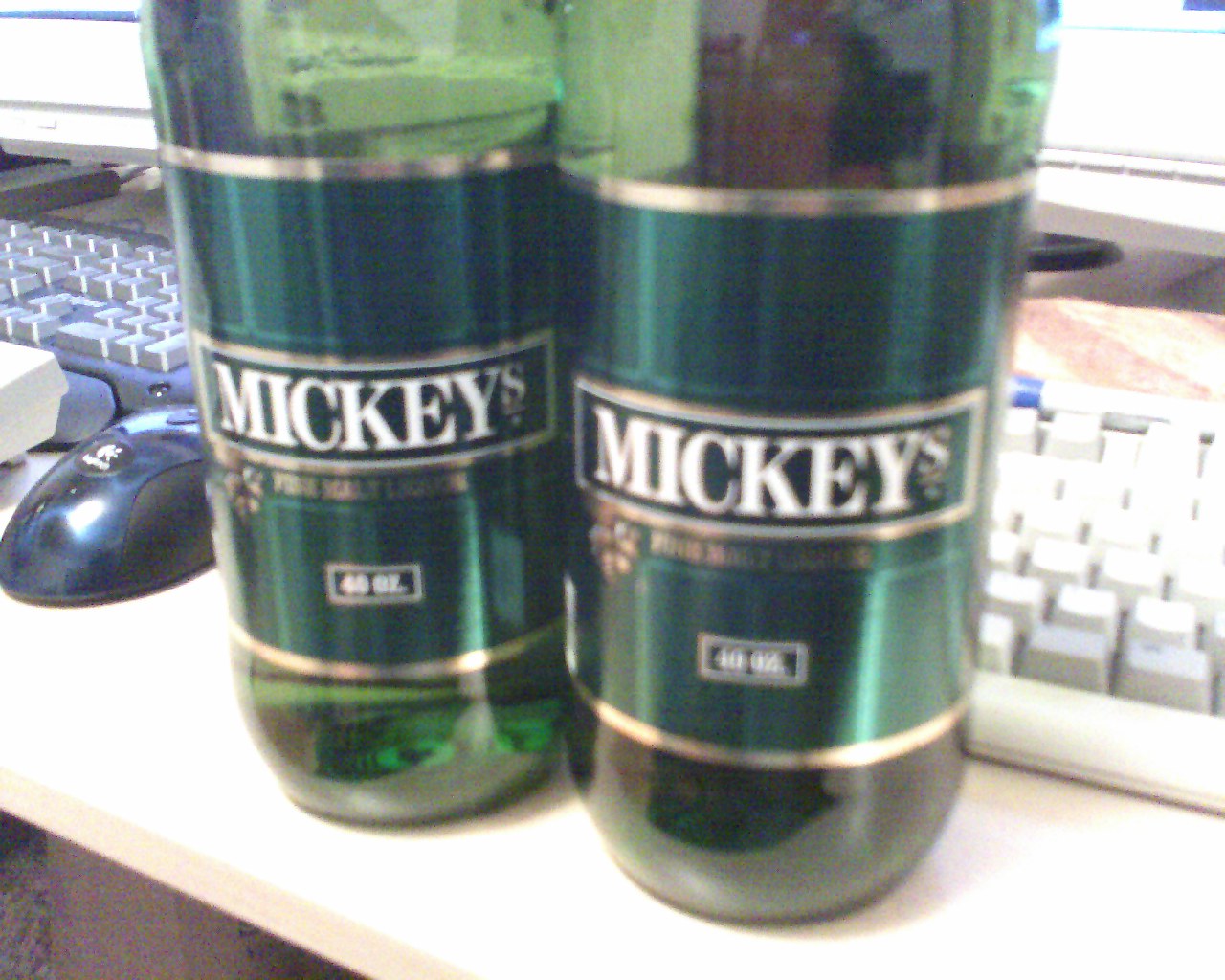 Schulte and I then spent the next ninety hours trying to set up MythTV.
Some things that I learned from the process:
Networking device company Linksys hates Linux, freedom.
We spent the first four or eleven hours trying to set up the wireless card, to no avail. Ever. As it turns out, most of the walkthrough's require an internet connection to set up an internet connection. This seems counterintuitive at first, and continued to seem so once we moved the computer into the basement where the router is. My basic plan for the evening was to read the walkthrough, copy paste things, and if nothing happened, it must have worked correctly. Basic theory for using Linux is, if you didn't get an error, you did it correctly.
Here's an example of a successful initialization of the TV decoder card:
# /sbin/depmod -a
# /sbin/modprobe ivtv
#
Success!
Usually you get an error. We used yum to install some stuff, and eventually I got tired and went to bed.
On Sunday I worked up the courage to go and work on it again, keeping the principle stated above. I hadn't really tested anything, and I wasn't really sure if any of my devices were set up correctly (see above).  I tested some stuff, and it turns out that I got audio and video back from the TV, at which point I shit my pants.
Post cleanup, I installed MythTV, set up my channels, downloaded listings, etc, and booted it up.  Everything worked mostly smooth, the config for MythTV is pretty painless if you can pay attention, a difficult task for me.  All that's left is moving it upstairs and seeing if it'll hook up to the tv.  Then I'll break it in having it record every episode of Hogan's Heroes ever.